How to Seamlessly Integrate Royal Mail's Click & Drop with Versla Marketplace
Introduction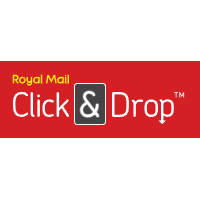 Shipping is a critical part of any e-commerce business, and at Versla Marketplace, we're all about making life easier for our sellers. That's why we're thrilled to guide you through the process of integrating Royal Mail's Click & Drop service with your Versla account. This step-by-step guide aims to simplify the process, and we've even included optional settings for those who want to fine-tune their shipping options.
Step-by-Step Guide
On Royal Mail's Click & Drop Website:
Log in to your Royal Mail Click & Drop account and head over to the 'Settings' tab.
Once in 'Settings', click on 'Integrations'.
Press the 'Add a New Integration' button.
From the list of available integrations, opt for 'Click & Drop API'.
Tick the box for 'Use Shipping Address for Billing Address'. The rest can stay as default.
Hit 'Save', and then click on the new row that appears. Note down the "Click & Drop API authorisation key".
Return to 'Settings' and click on 'Shipping Services'. Jot down the service codes you wish to use (e.g., TOLP24 for Royal Mail Tracked 24).
On Versla Marketplace:
Log into your Versla Marketplace account and go to 'Settings'.
In 'Settings', click on 'Integration'.
Head to the 'Shipping' tab.
Select the 'Click & Drop' option.
Paste the API authorisation key you noted earlier.
Add the service codes you want to appear on the shipping page, like TOLP24.
Optional Settings:

You can specify weights for each service.
Length, width, and height can also be added.
Optionally block certain countries.
Or specify which countries you'd like to include.
Conclusion
Integrating Royal Mail's Click & Drop with Versla Marketplace is a straightforward process that can make shipping more efficient for your business. The optional settings offer flexibility, allowing you to customise your shipping options to better align with your needs and those of your sellers. This is in line with Versla's core vision of providing a simplified and empowering experience for sellers.